Triumphant Chests is a new system in Smite, added in Patch 4.13. It rewards players for winning PvP matches. Every time a player wins a match, they will be rewarded with one of the 3 following chests: Winner's Chest, Champion's Chest, Hero's Chest, with increasingly better rewards. These chests contain:
Recolor skins
Tier 2 skins
Emotes
Boosters (Favor, FP, XP, Team Favor, FP, XP)
Voice packs
You will begin with 4 open slots and once a Chest is received and opened, that slot will become locked until it resets on Tuesday. However, if a player decides upon it, they can unlock slots with 2750

or 75

.
As you open more chests you will begin working towards unlocking a Godlike Chest. A Godlike Chest is earned after opening a combination of 20 Winner's, Champion's, and Hero's Chest and will contain the rarest items including the exclusive Cupid skin. Rare items including:
Head Over Heals Cupid
Tier 3 skins
Tier 2 skins
Announcer Packs
Voice packs
Boosters (Team XP, FP)
Emotes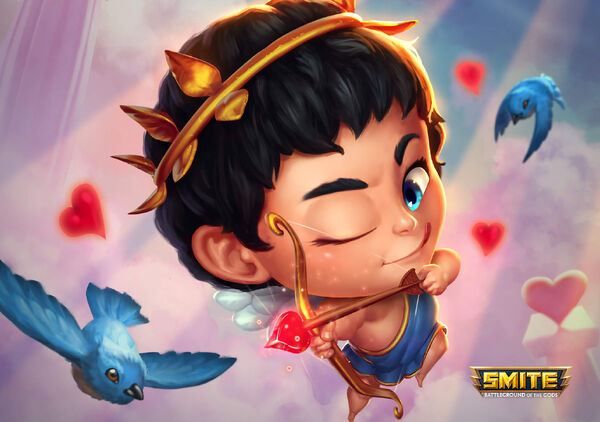 Ad blocker interference detected!
Wikia is a free-to-use site that makes money from advertising. We have a modified experience for viewers using ad blockers

Wikia is not accessible if you've made further modifications. Remove the custom ad blocker rule(s) and the page will load as expected.